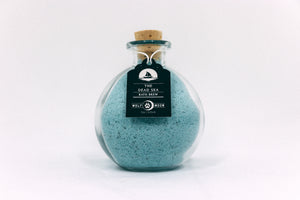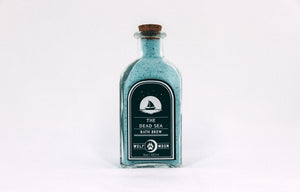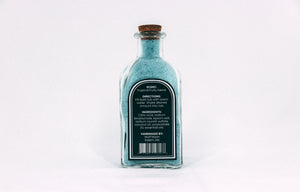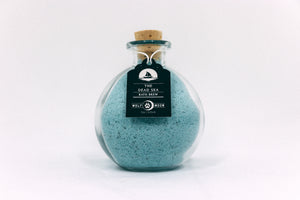 The Dead Sea - Bath Brew
Resembling one of the biggest natural spas on earth, The Dead Sea Bath Brew will help melt away your stressors. Its tropical fragrance blend brings the beach to your bath.

ABOUT:
Reusable glass bottle of your choice filled with our signature Bath Brew.
6oz = (Approximately) 2 Baths
11oz = (Approximately) 4 Baths

SCENT:
Tropical fruity blend.


INGREDIENTS:
citric acid, sodium bicarbonate, epsom salts, sodium laureth sulfate, coconut oil, mica powder, lavender essential oil, polysorbate 80.
STORAGE:
Keep in a dry, cool place. Humid environments can prematurely activate this product.

All ingredients are natural, skin safe, and vegan.
Forever cruelty-free.