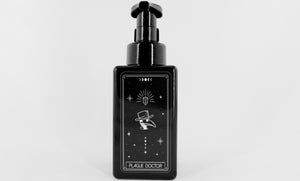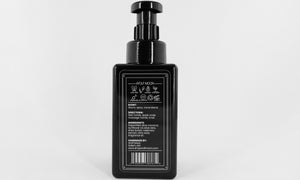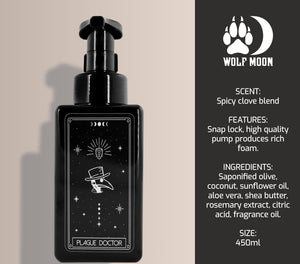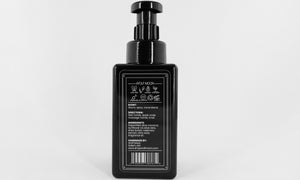 Tarot Soap - Plague Doctor
ABOUT:
Foaming hand soap in a pump-style bottle featuring a removable locking mechanism.
SCENT:
Spicy clove blend.
SIZE:
450ml.

INGREDIENTS:
Saponified olive, coconut, sunflower oils, aloe vera, shea butter, rosemary extract, citric acid, clove, lemon, cinnamon, eucalyptus, rosemary, tangerine, and nutmeg essential oils.

All ingredients are natural, skin safe, and vegan.
Forever cruelty-free.