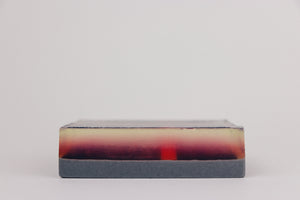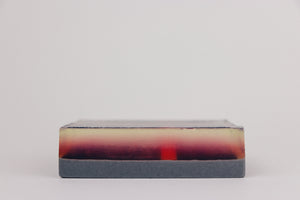 Lizzie Borden - Haunted Hand Bar
On August 4, 1892, Andrew and Abby Borden were found dead in their home. They both suffered multiple wounds to the head caused by a hatchet. Lizzie Borden, the daughter of Andrew, and stepdaughter to Abby finds herself in the spotlight of the murders. Other suspects included Lizzie's sister Emma and their maid, Bridget Sullivan. After police interviewed the suspects, it was still unclear who murdered Andrew and Abby Borden. However, Lizzie became the center of attention as time went on. In the days after the murders, an abundance of clues unveiled that confused investigators even further. A blood-covered hatchet was found on a neighboring farm, but it had been used to kill chickens. It was alleged that Lizzie tried to buy poison the day before the murders and that she burned one of her dresses several days afterward. Although fingerprint testing was becoming common, Fall River police were skeptical of its reliability and refused to test the crime scene. A jury was convinced that Lizzie was incapable of committing such a gruesome crime due to her Christian persona and the lack of blood found on her. She was quickly acquitted and inherited a substantial sum of money from her father's death. Lizzie then moved to a different home where she lived until her death in 1927. Today, the Borden's home has been transformed into a bed and breakfast.
ABOUT:
A cold-processed shea based soap bar made for washing your hands. The image inside is not a physical item and will disappear towards the end of the soap.  It is placed to last throughout the life of the soap.

SCENT:
Vanilla tobacco. Lizzie's father used to smoke a tobacco pipe. It is rumored that Andrew still walks throughout the house today smoking his pipe. Guests have reported occasionally smelling hints of an old tobacco pipe in the parlor.

INGREDIENTS:
Coconut oil, palm oil, safflower oil glycerine, purified water, oatmeal, sodium hydroxide, sorbitol, sorbitan oleate, oat protein, titanium dioxide.

All ingredients are natural, skin safe, and vegan.
Forever cruelty-free.